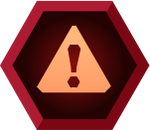 Crime Tokens are a type of token players can earn in Marvel's Spider-Man. These are some of the easier tokens to acquire, requiring Spider-Man to interrupt any street crimes he comes across while on his various missions.
These crimes can be discovered initially via the intel provided by Yuri Watanabe; later, players can scan their environment (

) after syncing with Surveillance Towers.
Locations
Crafting
Ballistic Inserts (3)
Battle Tech (1)
Bio Mesh (6)
Blast Plates (6)
Charged Outer Mesh (6)
Combat Analyzer (3)
Discharge Power Cells (3)
Full Charge Capacitors (4)
Gel Padding (3)
Kinetic Power Cells (3)
Reactive Lenses (4)
Scavenger (3)
Stormbolt Discharger (6)
Webbed Striker (4)
Community content is available under
CC-BY-SA
unless otherwise noted.