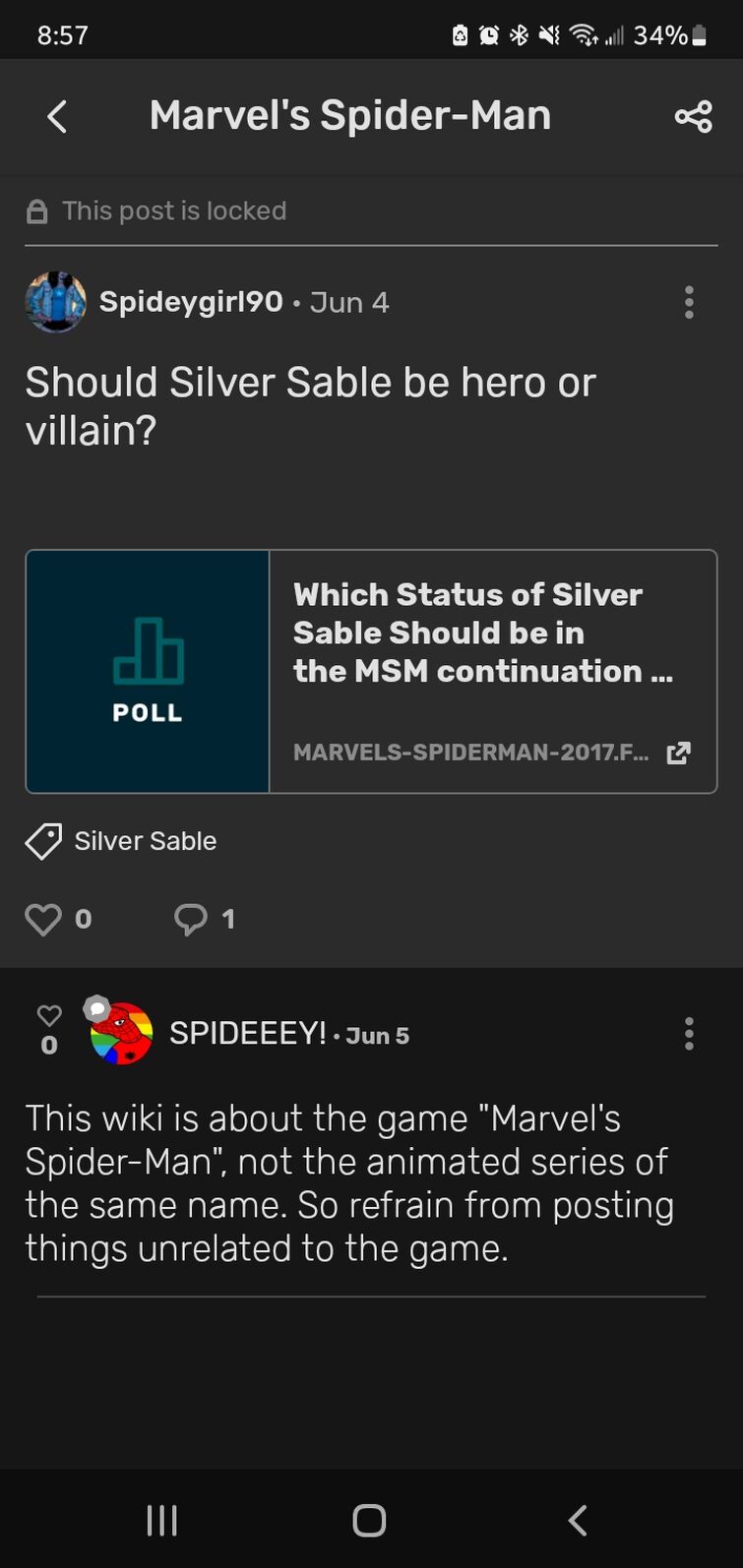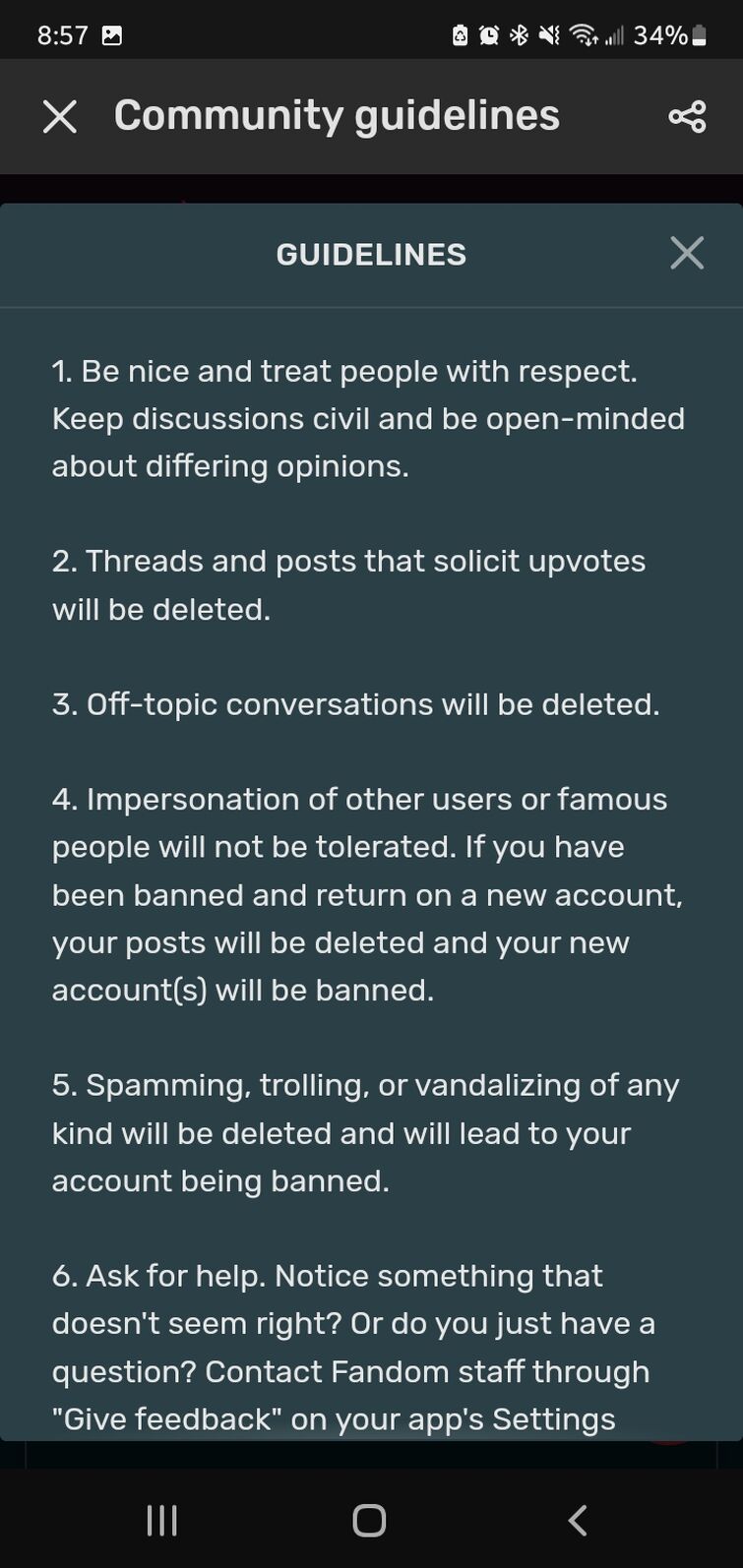 I believe you were not being fair to @Spideygirl90 by locking their post. You've said that their poll does not belong here on a fandom for a video game series only. However, I have seen other users on here post memes, comic book art, and other stuff that is not about the game. I've also seen you contribute on those same posts rather than lock them.
It would be better to edit the community guidlines so that this fandom SPECIFICALLY states that its' purpose is to discuss all games within the series and maybe future titles.
" 3. Off-topic conversations will be deleted"
I just don't understand this. Obviously if I were to talk about batman or the Dodgers or some random thing, then yeah. Delete it. But the other user's post did relate to the game.